Joanah Omolola Ogunranti (Nee Akinyelu- she prefers the name "Oluranti") was born on 29th January 1924 in her home town Ondo in Ondo State. She is the fifth of the six daughters of Pa Emmanuel and Mama Esther Olamoju Akinyelu. She lost her mother at a very tender age and was brought up by her Paternal grandmother. Her step mother, Mama Deborah Akinyelu also took care of her along with her six sons and daughters.
Mama obtained her Higher Elementary Certificate in Ondo where she also had her Midwifery training. She started her nursing training in General Hospital Jos in 1946 and qualified as a Nurse in 1949. She was joined in Holy Wedlock to Elder Godwin Oladejo Ogunranti in 1951 in Jos by Apostle J.O. Babalola the founder of CAC worldwide. The marriage is blessed with six children.
Mama has always had a spirit of excellence kindness and selfless service, which made her excel in service to humanity as a Nurse and a servant of God. Her nursing career started at the General Hospital Jos where she qualified and worked till 1956. She worked as a staff nurse at the Government Teacher Training College (GTTC) Ilesha from 1957 to 1962.
In 1963 she joined the services of University of Ibadan as assistant Nursing Sister and worked selflessly for 15 years after which she resigned into full time service in the Lord in 1978. She worked as a volunteer Midwife at the CAC Church Oke Iyanu Maternity Centre Sango Ibadan under the leadership of the late Paste Akinade (Baba Budaale) till the Church trained her own midwife.
Mama had a CMS background. Her father was the Are Baale of Ijo Ajihinrere CMS and her Paternal Grandmother was Iya Ijo of All Saints Anglican Church Ondo. She became a member of the CAC after God delivered her from death from Typhoid fever (then an incurable disease) through prayers. Mama was only 24 years old when she was stuck by the fever and was in coma in 1948. Her doctors told her elder sister (late Mama Bolanle) of the hopelessness of her condition. Consequently, Mama Bolanle sought for prayers for her younger sister at the only Christ Apostolic Church in Jos. The then Catechist Olutimehin (who later rose to become President and General Superintendent of CAC) prayed fervently and successfully for the deliverance and healing of the young lady. She became born again, was then baptized in the Holy Spirit and started a new life in the Lord in Jos. Mama later got married to her late husband (Mr Godwin Oladejo Ogunranti) in his church and also got baptized in the Holy Spirit. Her life never remained the same after these miraculous encounter with God.
Mama having given her life to Jesus Christ and filled with the Holy Spirit had a great burden for lost souls. She started crying out to God for the salvation and deliverance of souls of men. Her burden for souls grew even more after noticing fetish sacrifices at cross roads in the University of Ibadan as she walked to her place of work. She did not stop at praying she started distributing gospel tracts to as many as come her way. She even boarded commercial vehicles preaching gospel and distributing tracts.
The Lord expanded her ministry by instructing her to gather people and preach the message title "You need to serve God". Lives were touched and many started attending churches within and outside University campus. A fellowship group soon emerged in her sitting room which later moved to a class rooom at Abadina Primary School, then to her house at D9 Abadina and then to CAC Bethel Church auditorium Abadina still being used today.
Meanwhile the Lord brought the then Dr A.M.A. Imevbore her way by the divide arrangement. He was meek and lowly at heart enough to be taught the scriptures and the way of the Lord by a woman (a feat that was uncommon then as it is still now).
Subsequently, he received the baptism of the Holy Spirit through Mama Oluranti.. Unknown to both of the God was preparing Mama for a bigger Ministry and Dr Imevbore (Now Pastor Prof A.M.A. Imevbore) as her assistant.
One day, the Lord spoke that the fellowship was to turn into a Church, CAC Mount Bethel church. The Lord promised by prophesy that He would raise Apostles, Prophets, Evangelists, Teachers through the church whom He, the Lord would send forth to expand His kingdom. He also promised to raise many branches of the church.
We have the testimony of what the Lord has done through Mama Bethel as she is now fondly known. She not only trained Prof Imevbore, she has trained Pastors and Professors. She started the Pentecostal Wednesday Prayer Group in 1969 at the University of Ibadan amongst students, which was the forerunner of University Pentecostalism in Nigeria. This prayer group led to the formation of the CAC Students Association in 1970 with Pastor Olu AriJesudade as the foundation President. She used this forum to train so many young people as pastors some who later became professors and great men in the society. They all seem to follow the footsteps of the premier son- Prof AMA Imevbore. One of them is the present Vice Chancellor of the Joseph Ayo Babalola University (JABU)- Professor Bunmi Oshun. Others include Professor A.A. Olaniyi (Ibadan), Professor I.O. Abayomi, Professor Kunbi Omideyi (Ife), Professor Fubara (Port Harcourt), Professor I.O. Obisesan, to name a few. And Pastors -Pastor Ayo Omideyi (London), Pastor Olu AriJesuDade (Nigeria), Pastor E. Fubara, Pastor C.O. Onukerogu, Pastor I.O. Abayomi (Ife), Pastor A.O. Adegbulugbe, Pastor J.B. Arubayi, Pastor I.A. Akinola (Ife), Pastor A.A. Olaniyi, Pastor D. Adebola and Pastor Dada.
Mama is highly respected in many religious circles and has a fervent fear of God.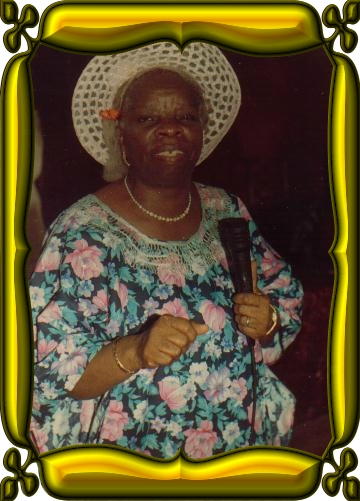 Biological Children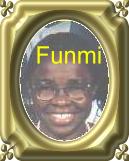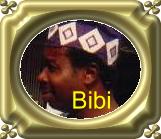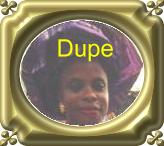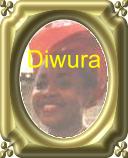 Grandchildren
Funmi: Simi, Sayo, Tosolu, Foluto
Bibi: Muyiwa, Nifemi, Rotimi
Dupe: Morenike, Bisayo, Babatunji, Banki
Tope: Tobi, Bolu, Rombi, Ore
Diwura: Demilade, Damilare
Bethel Ministries in Nigeria
Abadina, University of Ibadan, Oyo State
Obafemi Awolowo University P.O. Box 1075 Ile-Ife
Plot 128 Amadi-ama Residential Layout, Off Abuloma Road, Port Harcourt
No 47 NEPA Lane, Off PTI Road, Effurun, Delta State
No 35 Association Avenue, Technical College Bus stop Ikotun Lagos
Ilawe Road Igede-Ekiti Ekiti State
Steel Complex Ajaokuta Kogi State
Bethel Worship Centre, Lekki Peninsula (Victoria Island) Lagos-

Planted

by Mama
Bethel Ministries Overseas
Sower International 221/223 Kingsland Road London E28AN, UK
P.O. Box 994 Stone Mountain, Atlanta, Georgia 30086, USA
13430 Sairland Park Drive, Silver Spring, Maryland 20904, USA
Oberlin Drive, Greenboro, North Carolina 27405, USA
59 Kidron Valley Drive, Etobicoke Toronto, Ontario M9V4L4 Canada