Mama's FUNERAL Service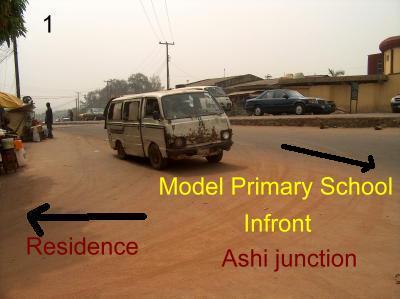 Residence: Internment (Burial)
Model Primary shcol. Funeral service.
DIRECTION
Residence is at Bashorun Express Olorunsogo Estate. Ibadan, Nigeria. Take a cab at Iwo Road going to Ojo. Stop 200km at NNPC gas station on Expess way. Opposite is a small red iron gate which leads to the road infront of the house. The house is the second on the right.

Or check the pictoral direction at this link if coming from Ashi Junction at Orita Bashorun.