Chapter 1
JOANAH
<![if !vml]>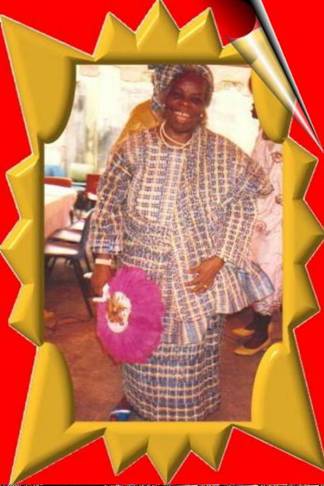 <![endif]>
Introduction
Mama Bethel as she is fondly called is the only wife of the late Godwin Oladejo Ogunranti. Her full name is Joanah Omolola Ogunranti (Oluranti is the name she preferred in the church)<![if !supportFootnotes]>[1]<![endif]>. She used to reside in Ibadan where she oversees the entire church hierarchy she set up single handedly beginning from 1966. She became born-again in Jos in 1951 and became a church planter after then. She is known as a great church planter and has planted churches all over the entire globe beginning from Nigeria right up to the United Kingdom, Italy and United States of America. She set up the first Christ Apostolic Church in London and the rest of Europe in 1974. She has been given the honorary title of 'Apostle' as a result of this trail blazing activities which is now 41 years old when she died in 2007. She gave birth to 6 children (with 17 grandchildren) for her late husband. She is highly respected in many religious circles and has a fervent fear of God.
Temperaments and personality of Joanah
Mrs Joanah Ogunranti had two temperaments just like everybody<![if !supportFootnotes]>[2]<![endif]> else except of course Jesus Christ whose analysis in Bible indicates all the temperaments strengths but no single weakness.<![if !supportFootnotes]>[3]<![endif]> She was primarily melancholic. That means she was supposed to be ordinarily romantic to sometimes very high pitched level as is common with most melancholics and sanguines. For this reason, these two temperaments are normally attracted to each other, while the remaining temperaments- choleric and phlegmatics are not ordinarily romantic and therefore (including other factors) are attracted to each other. This is simplistically put but when you study temperament behaviours thoroughly using the writings of LaHaye<![if !supportFootnotes]>[4]<![endif]> you can understand this better. Joanah was very romantic. She was also over caring as most melancholics would be. The strangest part of her temperament nature was that she did not seem to manifest any of the weaknesses of melancholism, but rather overemphasized the strengths as you would see below. She was overtly loving and caring. She would give away her last dime to the poor or the needy. She would not give up until a solution is found to anyone's problem that comes to her. Every single member of her church has personal testimony of the caring and giving nature of this woman. She spends all her spare time as if she had any, to pray for members of her congregation, not only in her own church but also all over Bethel churches she founded. Hence she does not even have time for her own self. In view of this she rarely attends extended family get together, a problem in her extended family. She sometimes has no time to supervise her nuclear family, but that was not a serious problem, for with very strong disciplinary hands, she was able to raise up her children as good and well behaved children in the society.
It is clear that God uses temperaments to maximize gifts of the Holy Spirit. Examples abound in the Bible of prophets (while Isaiah was overtly sanguine, Ezekiel was phlegmatic) and disciples of our Lord (while Paul was choleric, Peter was sanguine etc)<![if !supportFootnotes]>[5]<![endif]>. Hence it is essential to the ministry what temperaments are. Joanah was not just a Pastor<![if !supportFootnotes]>[6]<![endif]> (great shepherd), she was an evangelist of no small measure<![if !supportFootnotes]>[7]<![endif]>, teacher,<![if !supportFootnotes]>[8]<![endif]> prophetess, and later an Apostle of our Lord Jesus Christ<![if !supportFootnotes]>[9]<![endif]>.
Secondarily Jonah was choleric. It is in fact in her cholerism that we can see some iota of weakness. She could sometimes be over corrective to her children and hence a number of the early borns (Funmi, Jonni, Bimbo, Dupe) were made to run away from her in the early days of her marriage. But the latter children (Tope, Diwura) tended not to fear her or notice this small domineering nature and where quite close to this woman of God.
Pseudotemperament
None. One seeing Joanah in church praising God would assume she is primarily and dominantly sanguine. That is not the case. Joanah had not a single aspect of real sanguine nature in her, except of course when she is praising God in church and then turns completely charismatic. Only her husband was secondarily sanguine. Her pictures in church bear testimony of woman always in smile and always hilarious for God. She never sees any thing bad while she is serving and praising God and while in her private moment, never lets any aspect of depression or sadness take her time, whether this is in bereavement or intense disappointment, except of course in her early days of marriage when she craved romance and did not get it (see below).
Strengths
Joanah was tough, strong and very perseverant as any good choleric. She was hard working, visionary and very practical.
Joanah at her 70th birthday<![if !vml]>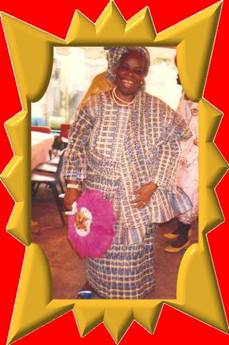 <![endif]>
She ran her empire of ministry in this way. She was caring and very people oriented person.
Weaknesses
The only weakness everybody knew about who came across Joanah was her inability to listen to any advice given to her own any subject at all. Once she makes up her mind about any issue, you cannot bend her. It is in fact this stubbornness that has made it possible for her to become a leader of an empire of churches and become one of the greatest church planters of our time, in this country and beyond. For when she started church planting in 1966 it was an unpopular sport having been the tradition of fake prophets, liars, cheats and charlatans. More so, being a woman, it was impossible in those days to receive any form of respect as a woman church planter for women where to keep quiet in the church, that was the Pauline rendition as contained in the New Testament<![if !supportFootnotes]>[10]<![endif]>. This particular dictum is still very much believed in many circles in modern today and theology is presented in this footnote.<![if !supportFootnotes]>[11]<![endif]> Joanah stubbornly insisted it was God who called her to the ministry and for church planting. More so coming from a denomination which is well known for its conservatism, the Christ Apostolic Church does not shun women preachers, but does not up till date ordain women or allow a woman to set in the chancel of pastors. No woman can rise to the level of Member of any church committee or indeed the Supreme or Executive council, which is the highest governing body of that church. While the theology and doctrines of that church is to presented in subsequent chapters, suffice it to say at this juncture that Joanah had to grapple with all these discrimination in the early days which was in no small measure a deterring factor in her pursuit for excellence, purity and godliness in the days of intense conservatism. Yet she held on stubbornly. Today she has to her credit almost 100 churches planted by her directly or by one of her trainees. No one expected her to reach this height. The Christ Apostolic Church ignored her for years until they found a male substitute in her next in rank, the great Pastor Professor A.M.A. Imevbore.
Joanah was equally stubborn in her style of ministration and homiletics. Her chic in the pulpit will make a professional homiletician convulse for Joanah will preach non stop for 12 hours and would be extremely well dressed as if copying Kathrene Kulman. She insisted in those days that she was being led by her God to preach for those lengths of hours. This was debated in very many circles; while some saw it as weakness (majority) others felt it was great strength (minority). After all Jesus Christ showed evidence of such when he would lead a multitude of people teaching them for days and not hours.<![if !supportFootnotes]>[12]<![endif]> Whatever was the opinion of many, Joanah held to her belief while many angrily left the church. Church population was dwindling and criticism became too strong. Joanah held on. It became a thing of intense controversy while many blamed her for depopulating her own church. She insisted only those who were not converted at heart would leave. Not only that, she maintained that God told her that Bethel was a training ground and that after training the genuine children of God who had been converted in heart would move away to other areas and establish churches and fellowships which they will run effectively since they have been properly trained. Many did not believe this and her style of preaching was jocularly dubbed 'marathon.' In the end, in true tradition of melancholic-choleric stubbornness, she gave in to criticism and in the later days for her life, rarely took preaching engagements. She allowed others to do the preaching for fear of being criticized for marathon homiletics. In the end, this did not solve any problems for it only opened the gateway for more charlatans in the fold of Christ and did not allow for any serious teaching or indeed training. This was the pitiable situation when Joanah left the world on 6 March 2007, a day before the birthday of her first son.
Another interesting area of Joanah's stubbornness was in the area of prayers. When she is told to offer prayer either routinely or for a person who requires prayer, she can go on for hours, thereby making the un-initiated angry and yet not able to walk away from the point of prayer for fear of being disrespectful to God and to Joanah. This also made many to stay away in her latter years. When the use of GSM (mobile phones) was made very popular in Nigeria., some who loved her dearly resorted to use of phones, but to there surprise, Joanah could go on talking or indeed praying on the phone for longer than is necessary or for what money can buy. She could insist, for example in calling you so that you would not complain about money, since she is the one using her credit. She would insist she wants to talk to Mr X, Mrs X etc. So great was her love for her children that hearing from them gave her pleasure all day.
What can we say about the above? Is this great strength or great weakness? If you say it is a great strength or indeed a rare gift, it then means Joanah never really had a weakness and that which was considered a weakness on her part was simply a gift from God. Before she become a church planter or leader, she was known to be a weakling, not given to too much talk or garrulousness, but very quiet and certainly not stubborn. She cold not even stand up for longer than 20 minutes. Now she would be on her feet for longer than 12 hours. How did these elements enter into this woman of God? Could they be accompanying gifts of the Spirit which God gives to his own to prepare them for the ministry which he has given to them to uphold? Or is this a way by which the Devil uses a person's weakness to destroy his/her strength and minimize his/her achievements? May be we may never know. But after her demise, it is surprising that most people now recognize these same dispositions today as strength of a legend, rather than weakness of a weakling. A woman standing up for 12 hours to preach or pray is certainly strength of a legendary kind rather than a weakness of sick person. In the first place, a sick person cannot accomplish such feat. Secondly, it is impossible to contemplate a situation in which the devil will give a weakness that will require long period of prayer or indeed preaching since to attempt to catalyze a process which maximizes his own demise would be obvious stupidity. Perhaps it was strength human understanding could not fathom. Perhaps it was strength of a kind which was diversionary of the devil so that he could use it to attempt to kill the church while God uses it to strengthen his own. For Joanah maintained that those who kept in the church and heard the words of wisdom from 'misguided' homiletics where kept away from the problems of this world and kept in the secret place of the most high where they abide under the shadow of the Almighty.<![if !supportFootnotes]>[13]<![endif]> Little wonder then, as she pointed out a number of times that no one who was in the church died any mysterious death. Those who left angrily because of marathon homiletics or supplication, ended up dying in mysterious circumstances usually, as interpreted by many, as a result of the machinations of their spiritual enemies who sort to kill them by many ways, most of which included the use of charms, magic, amulets, magical words, incantations etc for which Africa, rightly or wrongly is well known and which challenges modern practice of Christianity in the heart of the African continent. In most cases, it was in fact for these strange reasons that they came to the church in the first place and God faithfully provided them a refuge before they left for 'greener' areas.<![if !supportFootnotes]>[14]<![endif]>
Husband and marriage
Joanah was married to a great building entrepreneur called Godwin Oladeji Ogunranti, a marriage which was contracted in April 1951 at Jos, Nigeria.
Godwin Oladejo Ogunranti was born in 1922 in a small suburb of the Ibadan town (which was then fast expanding from its original refugee status after the Yoruba wars) called Beiyeruka. His father had just been converted from the traditional family worship of Yoruba traditional religion with specific devotion to the worship of Ogun (called Ogoun Feraille in the West Indies and the God of iron) being a blacksmith, to Christian religion via Faith Tabernacle which later transformed to Christ Apostolic Church in 1941. His own father (Godwin's grandfather) had migrated from Ede during the Yoruba wars (1850-89); he was a warrior. Godwin's father after baptism took the name Immanuel and then got married and had his first son, Godwin. Godwin's father was determined to give him education and sent him to primary school, one of the few at the time in Ibadan. Godwin later went to Ilesha Grammar School, one of the few in the country at the time, in 1942 at the age of 20 years, in the peak of the Second World War. He finished six years later in 1948 and migrated to Jos to start his career at that tender age. He met his wife Joanah (from Ondo) in Jos and married in 1951 in Jos. Joanah qualified as a Nurse in General Hospital Jos now called Jos University Teaching Hospital (JUTH), in 1949. Godwin worked in the mining industry at the time and then transferred to the mines in Ilesha in 1957. In 1959 he changed his career and became a Produce Inspector in the then Ministry of Agriculture and Natural Resources of Western Region of Nigeria. He continued in the hierarchy when he retired in 1975 after a distinguished career. He became an entrepreneur and invested in estate building which he made successful by shear determination. He continued through out his retirement in this career and showed great ability as a builder, an extremely intelligent man whose talents had been recognized even when he was a young teacher in Ibadan before he went to Grammar school and then later as a business man. He died at the ripe age of 83 years without suffering any specific illness.
Temperaments: Godwin was no ordinary romantic although his temperaments of phlegmatic-sanguine made him look like one while he was courting his future bride. Godwin was phlegmatic and secondarily sanguine. His sanguine nature is extremely deceptive for not only was he a sanguine (secondarily), he had a tendency to be pseudosanguinous. Unless you move very close to Godwin, you may assume erroneously that he is sanguine entirely. He had a hilarious laughter which he applied in real circumstances. He is not given to frivolity and lousiness of a pure sanguine and he applies his very great humour in appropriate circumstances. Such circumstances include church assemblies where he can galvanize a simple church fellowship with inspiring songs and joyous interpretations of same. He seemed in his early days to have lived a life of minor extroversion but in his latter days gradually became more and more introverted, thereby making a great claim to his introverted primary temperament. He was an extremely nice person, not willing to hurt anyone and loved his children and family to a fault. These are all strengths of his combination blend temperament. He was never given to anger or bitterness and forgave those who hurt him with such great disposition that it was considered a spiritual gift in him to do so!
Godwin met his wife when they were both members of the same choir at the then only CAC church in the whole of Jos then, CAC Dilimi, which still stands there till today. He was too shy to come and speak to her himself (his temperament). He did it 40 days later in the house, not in church!
What made it quite obvious that Godwin was not sanguine after all was his unromantic nature. This nature began to manifest shortly after marriage with Joanah. Joanah had been deceived to believe she was marrying and incurable romantic and Godwin had fueled that belief during their courtship for he was very romantic then and very fashionable! The fashion for men in those days was pure white suit and white handkerchief which was usually displayed for everyone to see! She being melancholic had dreamt of a husband like Romeo and Juliet. She had hoped that her husband would always be by her side and would walk with her through thick and thin of life's adventures. She was very much mistaken for no sooner had both gotten married than Godwin fled the house in search of his daily bread; a passion that was to consume him for the rest of his life. He had craven only for his business pursuit and had very little time for romance. He only slowed down when at the age of 55 he had a tragic accident with a fracture of tibia and a dislocation of his right knee joint. He had surgery and recouped for almost a whole year before he could walk properly again. Even then he limped along. His previous fast stride which was unAfrican and which earned him admiration of his children and others, for no one could cope with his walking, had now disappeared while he limped in a slow fashion as he trekked on the road. He was such a simple personality that he felt there was no need for any ordinary luxury. He shunned luxurious habits and bought a car once only to abandon it. His son Bimbo carried the abandoned car to his Uncle Olujare who repaired it for him and he used it as a clinical student in Ife before he graduated as a medical doctor in 1981.
It was his lack of interest in romance that finally shaped the future of his loving bride, Joanah. This was a temperamental mismatch; <![if !vml]>
<![endif]>a chiasmatic mismatch in which match occurs between incongruous temperaments- that is to say Joanah's primary temperament was matched with the secondary of Godwin and vice versa making it a perfect chiasm. Such matches do not last long, especially if they are between phlegmatic and melancholic or choleric and sanguine (which rarely happens). Firstly, the two are of the same behavioural disposition. That is, two introverts or two extroverts. Only one introvert with extrovert can work for ever. Secondly you have one romantic against one unromantic. Again this cannot work for long. Before long, the lack of the presence of Godwin in the house was interpreted by Joanah as desertion in essence. Joanah sought refuge in prayers and prayed and prayed for her husband to love her and care for her. The prayer was of course not answered because the love was already there. Godwin loved, admired and respected his wife to the uttermost but only lacked the skill to present it romantically. He considered his wife, a gift from Almighty God and he told the author so in 1982, 31 years after marriage.<![if !supportFootnotes]>[15]<![endif]> But by then, it was too late. Joanah had come to the conclusion that her husband was non caring, and nonchalant about her or indeed his own family. This was fueled by the fact that Godwin did not believe in giving, being phlegmatic; that was a great weakness. Without romance, without obvious care, and without funds, Joanah sought her God. She lost all interest in anything to do with love between husband and wife and concluded that men were sexual beasts who preyed on innocent women (she was a virgin<![if !supportFootnotes]>[16]<![endif]> when she got married to her husband) not too long after her marriage. This belief was quite prominent in some of her homilies but no one really took them seriously for they had all realized the unromantic nature of Joanah's marriage to her husband.
Ordinarily Joanah had been a pretty woman in her youth. (See endnote). She remained very pretty until her death and many still marvel at her looks even after her embalmment. These qualities endeared her to her husband. By 1978, 27 year after marriage, the couple had separated never to come back again. Joanah had found a new passion in God. It is very unlikely that her passion would have been fulfilled in God if she had had a romantic marriage. The couple did not however divorce and when Godwin was to make his will in 1999 he willed everything he had struggled for in life to his wife whom he called his mother (both had lost their mothers when very young and did not know who they were). It was only then realized that despite all the controversies, Godwin appreciated his wife to death. Godwin was also godly and very religious to great extent and believed fervently that prayer has been the source of all his successes (wife and children) in life. Only God can repay this man who spent his entire life working for his family and being a great leader to his brothers and sister and being useful to all he met.

Rich and poor
Joanah had no sense of richness and poverty. To her all children of God are human beings and are more importantly, all equal. She does not abandon some because of their poverty. When people pointed out to her that rich people had left the church and that what remained were market women. She was undaunted and answered back- 'Are market women not human beings?' She also believed very strongly in giving. Until her death all her desire was to give to the poor, the needy and those who wanted her support. Any one who came to her obtained something in return. Even in places she went for church planting, she footed the entire bill with her money. When Joanah died she had only N100, 000 in her account. When she became a little confused when she fell ill, before she died and money had to be taken away from her, she demanded for her money only to want to give out to those whom she thought needed the money more than herself. She was known to keep a telephone conversation for long period of time to a loved one, insisting she would pay and that the person need not worry about telephone bill. And until her death, Joanah never lacked. For the Bible says it is more blessed to give than to receive<![if !supportFootnotes]>[17]<![endif]>. Also the common saying is strong in her life 'givers never lack.' The story is told of an event in which a woman who had just lost her entire belonging in fire came to her for private counseling. She gave this woman her last N50, 000.00 and told her own attendant to pray for there was no more money to eat in her (Joanah's) house. She then laid down to sleep for the rest of night 'supperless', when some one knocked at the door of her house and brought a gift of N150,000.00. She rose to make herself supper before she went back to bed, thanking God for His providence. Most of the above are definitely sacrificial and selfless gifts of her melacholism!

Children and Temperaments<![if !supportFootnotes]>[18]<![endif]>
Joanah had Funmi her first daughter who lived in the USA for 21 years and came back to Nigeria only after the death of her fathering 2006. She lives today in Oshogbo with her darling husband Dr Yinka Afolayan. She read English education in the University of Ibadan but she is now self-employed. Funmi has phlegmatic-choleric temperament blend, having taken her phlegmatic nature from her father and her choleric nature from her mother. In cholerism she is just like her mother, but in phlegmatism she is like her father, not given to anger and very pleasant.
Jonni, who is next to Funmi took to his mother in being primarily melancholic and shares a lot of behavioral attributes with his mother. He picked his secondary sanguine nature from his father, a nature that has made it possible for him to try to understand his whole world by traveling round the entire world on a ruck sac. During his youth he was a traveling freak. Most academics are melancholics- being deep thinkers, and Jonni selected the path of academics for which he has not regretted.
He is today Professor of Anatomy and former Dean of a medical school.

Bimbo a medical practitioner has taken the hilarious nature of his father and he is therefore primarily sanguine. Wild and full of energy, he has always been a little impatient with boredom. He is secondarily choleric, which he has taken from his mother.
Dupe who is a Mass communication expert is primarily choleric, a temperament she earned from her mother and secondarily phlegmatic, which she obtained from her father. This is responsible for her sweet and sometimes diplomatic nature.
Tope who is a Business administration specialist is primarily phlegmatic; a nature he shares with his father. He is like his father in many ways because of this temperament and other factors. Secondarily he is choleric but pseudosanguinous. The pseudotemperament seem to muffle his entire temperament so that you now see a combination of almost three temperaments all fighting for attention in him.
Diwura who is a Lagos beautician and fashion designer is primarily choleric and seems to have imbibed the hardworking nature of cholerism. She is sweetly secondarily phlegmatic- a feature from her dad.
Joanah as Pastor
Joanah was no ordinary Pastor. She was never ordained because of the policy which still discriminates against women ordination in her parent church the Christ Apostolic Church. But a pastor is a shepherd who tends over the flock and therefore does not need an official designation to perform her function. For a person to have almost all the names of all members of congregation in her prayer list is wonderful. The word pastor is used 8 times in the Old Testament and only once in the New suggesting. The only place it is used in the New Testament refers to a type of the Old as exemplified by Jeremiah who used its simile clearly to refer to shepherd. It is therefore used in 9 places in the AV version of the Bible as follows- Jer 2:8- The priest said not, where is the Lord? And they that handle the law know me not: the pastors also transgresses against me, and the prophets prophesied by Baal, and walked after things that do no profit.' Jer 2:8. 'And I will give you pastors according to mine heart, which shall feed you with knowledge and understanding.' Jer 3:15. 'The pastors are become brutish and have not sought the Lord: therefore they shall not prosper, and all their flocks shall be scattered.' Jer 10:21.' Many pastors have destroyed my vineyard, they have trodden my portion under foot, they have made my pleasant portion a desolate wilderness.' Je 12:10. 'As for me I have not hastened from being a pastor to follow thee.' Jer 17:16. 'The wind shall eat up all thy Pastors.' Jer 22:22. 'Woe be unto the pastors that destroy and scatter the sheep of my pasture! Saith the Lord.' Jer 23:1. The word pastor is found in only one place in the New testament –'It was he who gave some to be apostles, some to be prophets, some to be evangelists, and some to be pastors and teachers, to prepare God's people for works of service, so that the body of Christ may be built up until we all reach unity in the faith and in the knowledge of the Son of God and become mature, attaining to the whole measure of the fullness of Christ.'Eph 4:11-13. It is clear from the New Testament that the pastor is to go hand in hand with teacher. Hence Joanah proved herself not only in being a female pastor but also a teacher in teaching the word by speaking engagements such as preaching and radio programmes which are numerous and also in writing, many of which are included in this book.
Joanah as Teacher
Words used in the Old Testament to refer to teaching are as follows
discipline (lamadh-heb), law (yarah-heb), discernment (bin-Heb), wisdom (sakhal-Heb), knowledge (yadha-Heb), illumination (zahar-Heb), vision (ra'-ah-Heb), inspiration (nabha- Heb), and nourishment (ra`ah-Heb).
Words used in New testament which refer to teaching include instruction (didasko-Greek), acquisition (manthano-Gr), presentation (paratithemi-Gr), elucidation (diermeneuo-Gr), exposition (ektithemi-Gr), authority (prophetes-Gr), care (poimen-Gr), and supervision (episkopos- Gr)
These words flamboyantly apply to the techniques of Joanah. She is disciplined, believes in the law of God, has a lot of wisdom which she uses for her counseling and until she fell ill terminally in September 22, 2006, she was a fountain of wisdom to all who knew her. Knowledge was abundant and as this book will show, she had digested the entire Bible and without using concordance (she hardly knew thy existed) wrote copiously applying her own understanding to the concordance she designed for her own use and that of her followers. Her teachings contain considerable illumination, vision and inspiration. They are nourishment to the souls of those who follow her and will be discussed in relation to the above as we move along her writings.
The themes of teaching in the New Testament apply to technique more than they do to description of the process in the Old Testament. These techniques were used extensively by Joanah in her teaching- not only in the acquisition of knowledge for teaching, presentation of the knowledge, elucidation, exposition, care supervision but also in the authority with which she presented her information and teaching to her congregation.
Joanah as a Prophetess
There goes the error. <![if !supportFootnotes]> [19]<![endif]> Because Mama Joanah was female and there are several Old Testament and some New Testament models of prophetesses, it was easy to give her the title of 'prophetess'. Also, even though a prophetess is one who prophesies, in the strictest use of the term, Joanah was not really a prophet. She was more of an evangelist, pastor and teacher and later an Apostle, as would be seen below. Some Biblical prophetesses had no seer ability (e.g. Miriam, Ex 15:20; Deborah (Job 13:10) and Huldah (2Ki 22:14) but were still called prophetesses. Hence this may not necessarily be out of place with Joanah. But the truth is that she did not possess the gift of seeing. She had more of the gift of teaching, pastoral and evangelistic skills and talents. And when people come to her for counseling as a seer, she appeals to the Bible and tells them what the Bible says they should do with a gift of wisdom and knowledge to the bargain. Such seer questions like, 'I lost my sheep yesterday, where can I find it?' is simply not the terrain of Joanah. She would answer by telling the individual to go and pray and God will direct him/her where to find the lost sheep.
In Joanah's early days before she became a church leader she prophesied in the church. I suspected that was where the title prophetess came from. But this gift gradually disappeared in her later years as it became more and more obvious that she had been imbued with apostolic gift.
Joanah as an evangelist.<![if !supportFootnotes]>[20]<![endif]>
Whereas Joanah was not an ordinary seer, she was obviously evangelist par excellence. She moved about from place to place like every ordinary evangelist while she planted churches and went back to consolidate her churches as evangelist and pastor. She wrote several episcopal and apostolic letters to her congregation and some have been published in this book.
Joanah as an Apostle<![if !supportFootnotes]>[21]<![endif]>
It is easy to assume apostolic endowment is to have extra ordinary talents, mostly ability for miracles and the supernatural. True there are three different levels controversy on apostleship. The original definition takes into consideration those sent out by Jesus while he was still on earth and they are about 70 (see Lk 10:1). But a more conservative definition includes only the 12 disciples (Matthias replaced Judas) while a robust definition includes those who lived even after Jesus. Some insist that only those who saw Jesus before his death and were commissioned as Apostles, like the seventy. But this definition is restrictive and does no justice to the text of Eph 4:11 where apostleship was just another gift of ministry, albeit the greatest. Joanah was not called Apostle until about 30 years into her career as a worker of God and church planter. This 'hononary' title was given by another in recognition of her talents and gifts which seemed to have transcended masculinity or indeed any gender of human endeavour. She was seen to be a trail blazer; a church planter par excellence. A woman with vision and mission and above all, a woman with extraordinary talents which seemed to transcend simple or ordinary ministry gifts. More importantly, woman with authority when she prayed. Many have testified to this distinct authority to cast out demons, heal the sick and proclaim the liberty of God. Firstly Joanah has been able to train a cabal that has gone around the world. Her churches are found in all the major continents of the world; her trainees are all over the world. But more importantly, Joanah did not posses the gift of mass miracles of healing like that of Kathrine Kulman, who was a woman like herself. Rather she possessed the personal gift of a pastor who gave counseling and personal treatment to her clients. Thus there are several testimonies of miracles which are private, between Joanah and client; between God and the individual, which cannot be ignored. Those miracles formed the scaffolding on which the church's success was built and the ingredient of the success of the Mount Bethel Ministry today. Joanah therefore has a right to refer to herself as an Apostle of Jesus Christ. This certainly cannot be in the same class as the original 12 apostles or indeed that of Paul who always referred to himself as an apostle in his epistolary greetings. It was part of the well known Pauline signature of the epistolary genré.
Church planting tactics
Joanah's tactics of church planting was different from most others. She did not use the modern methods of collecting dues or pledges to gradually build. She used most of the time, home fellowships which later became big churches.
She also uses lowly people to accomplish these tasks. In the early days, they were students whom she met during her ministrations at Jaja Health Center of the University of Ibadan where she worked as a nurse. Her tactics for witnessing were legendary. She would talk to any one who wishes to listen and was polite to those who either politely declined further talk or violently declined further ministration. She talked about any thing that came to her mind in witnessing; but it must be Jesus and Him crucified. Naturally she starts with given out a tract of salvation and then proceeded with conversion talk but invariably attempts to divert to individual 'needs' or indeed; 'wants' in order to further counsel. Thus she could, after talking about getting close to God in penitence, might add the fact that Jesus is able to deliver from all sicknesses and fetish problems. In an African society ridden with such fetish tribulations, it is great bait for conversion or at least attentiveness. The next response from the listener could then be- where is your church and how can I be a member? She could then end up praying for such a person asking him/her to confess his/her sins and ask God to forgive him/her. She would pray, requesting God to forgive his/her sins in order for him/her to receive the Holy Spirit. The Holy Spirit theme was very prominent in Joanah's theology and would be emphasized as we move along learning her tactics for evangelism and church planting.
Joanah would ask for a house fellowship which would later become a church. She would ordinarily back up her authority using the name of God. Most would not initially like having a church in their houses. It was not totally prestigious to do such many years ago, although it is something done today with kudos. Many of those who agreed to have such house fellowships today are great ministers, Pastors and Professors and they include Ayo Omideyi, Olu AriJesudade, the first Vice Chancellor of the Joseph Ayo Babalola University (JABU) of the CAC, Professor/Pastor Bunmi Oshun, to name a few and of course the indefatigable Joanah's first God's son. Professor Pastor A.M.A. Imevbore- Prochancellor of JABU and Chairman of CAC Special District. They are all invariably Pastors and learned people. Joanah started with most of these people as humble students who later became professors. Today, she can boast of having trained more than 14 Professors and many more doctors (PhDs) and many other professionals. Still today, a number of these individuals are very grateful to the vision, mission, foresight and stubbornness of a woman of virtue fit for Noble Prize and for great honour not only in Christendom, but in the entire world at large.
Let us use the typical example of the church at London which Joanah founded in 1974. This was to become the very first Christ Apostolic Church in London called, just as all her founded churches, CAC (Mount Bethel) London. The Pastor in charge till to day is Ayo Omideyi who was one of the first converts to the CAC (Mount Bethel) Abadina, University of Ibadan amongst students of that institution in the early days in 1968-9. Omideyi had come to Jaja to receive treatment when Joanah started to preach to him. It would not be his (Omideyi's) first time to hear the gospel of Jesus Christ. Many born-again students existed in his student's hall of residence that in those days used to be labeled -SU- meaning scripture union (or CU-Christian union). The Christian Union theology was profound for conversion- genuine conversion of repentance- having its roots in the regeneration campaign of John Wesley of the 18th century England. The conversion theology of these groups was very robust. Every other thing was counted as rather non existent or completely unimportant, except conversion. Hence theology of conversion in these groups hinged on otherworldly consideration rather than this worldly panorama. This was the view point of these groups to the exclusion of any other. There was nothing wrong with this theology. It only seems to be devoid of the fire which was promised by Jesus after John the Baptist. The group seems to hinge its theology on John the Baptist- that is to say water (which represents repentance) without fire (which represents the Holy Ghost). It did not appeal to majority of people and certainly did not attempt to solve problems of this worldly considerations, such as the rampant magical phenomena which normally catalyses the process of conversion to the African independent Churches just like Christ Apostolic Church. Ayo Omideyi was not impressed with the theologies of these otherworldly groups for he had a fundamental problem which was African in origin, deep in insight and needed an African solution. Joanah provided that African solution. Before long, Omideyi received the baptism of the Holy Spirit<![if !supportFootnotes]>[22]<![endif]> with the ministration of Joanah and became one of the earliest converts of Joanah's church amongst students. He, it was, who was studying in Britain at the time Joanah went there to start the church in 1974. The church has grown big, starting for its humble beginnings in a small house in 1974. It now uses the Kingsland Road former High Anglican Church in East London; perhaps the biggest of all the churches planted by Joanah. It stands as a monument of what faith can accomplish in a weak woman and what her vision can transform into reality.
END NOTES
<![if !supportLineBreakNewLine]>
<![endif]>
Temperament test<![if !vml]>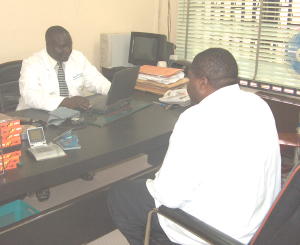 <![endif]>
Questionnaire 11
Do you normally like leadership roles?

Are you always in the forefront of discussion?

You don't really care what people think of you

Do you have an anger problem?

Do people say you are mean often?

Do you have very little emotions (e.g. crying)?

You don't loose a night's sleep or worry about most things.

Do your colleagues tend to fear you? Are they intimated by you?

Are you strong-willed?

Do you find it difficult most times to say sorry?
Questionnaire 2
Are you very emotional (e.g. change from laughter to crying within seconds or vice versa?

Is your room or table always disorganized?

Are you given to flamboyance in dressing, looks or show-off?

Do you like talking to people a lot?

Are you a toucher, i.e. do you like to touch people when you talk to them

Are you a good salesman? That is- can you easily sell a bad item?

Do you find it easy to feel people's problems with them momentarily?

Do you like or tend to like exaggerations or use of superlative language to describe things?

Are you rarely depressed?

Do you hate paper work (e.g. writing, reading, studying etc)?
Questionnaire 3
Are you a deep thinker?

Do you find yourself always asking questions about other people's actions and analyzing them in your thoughts?

Do you find yourself wanting to be revengeful of hurts done to you by others?

Do you like reading (e.g. novels) studying or paper work?

Are you specially gifted in any area such as music, dancing, sports, teaching arts and do people say so?

Are you almost always depressed?

Do you find yourself always running from leadership roles?

Are you always very critical of others?

Are you very sensitive- e.g. to abuse?

Are you a perfectionist? That is- always wanting everything to be perfect or near perfect?
Questionnaire 4
Are you a worrier?

Do you easily get tired with work?

Are you conservative? That is- do you like to always stick to status quo?

Do you often suffer from inertia or lack of motivation or drive?

Are you said to be stingy with money?

Are you considered by your friends a very nice person?

You don't get easily angry

Do you tend to run away from crisis situation or controversies- e.g. when two friends are quarrelling?

Do you usually like to follow line of least resistance with maximum benefit rather than what may be most interesting to you; e.g. as in business?

Are you a dependable follower, i.e. very loyal without criticizing or being impatient with your leader even when he is wrong?
Scoring:
All answers must be yes or no. At the end of the exercise count how many yes you have for each questionnaire.
Questionnaire 1- Choleric

Questionnaire 2- Sanguine

Questionnaire 3- Melancholic

Questionnaire 4- Phlegmatic
The highest yes is your primary temperament. The next to it is your secondary one. If you have high third, then that must be a pseudotemperament which is nevertheless strong enough to influence your behavior. You probably picked it from your parents during your upbringing.
ANATOMY OF BEAUTY
God created beauty. He gives it as a special gift. He gave beauty to Lucifer before he fell from grace. He gave beauty to Absalom. He made Esther beautiful. He also made Joanah beautiful. But just as Peter said- beauty of an inward type is very rewarding. Joanah married a virgin and has kept that beauty till her death.
| | | |
| --- | --- | --- |
| <![if !vml]><![endif]> | <![if !vml]><![endif]> | <![if !vml]><![endif]> |
| <![if !vml]><![endif]> | <![if !vml]><![endif]> | <![if !vml]><![endif]> |
| <![if !vml]><![endif]> | <![if !vml]><![endif]> | <![if !vml]><![endif]> |
The muscles of the face take part in beauty

The fat laid down in the face takes part in the formation of beauty

Thus fat must be laid in the nasolabial furrow to smoothen it

But more importantly, the love of God brings out a beauty that is not physical or earthly

Check muscles of the face at this link
<![if !vml]>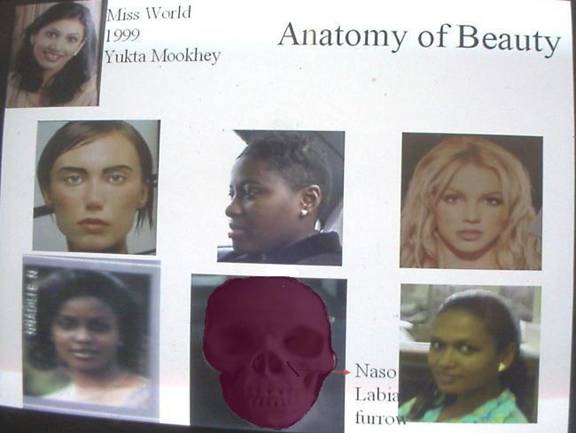 <![endif]>
ANATOMY OF INNOCENCE
<![if !vml]>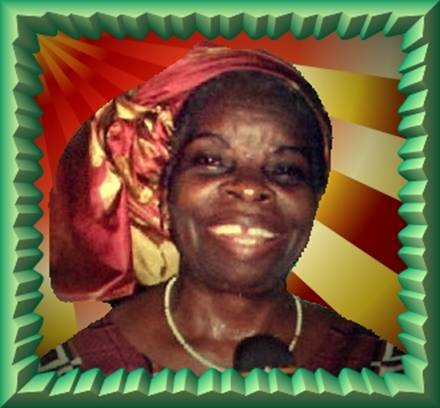 <![endif]>
Joanah at the age of 70 looking very young and innocent
Every body knows that you can identify a villain by just looking at his face or a criminal or murderer etc. We also know we can identify a prostitute by looking at her face, or indeed her carriage and behaviour. What we do not know is that we unconsciousness can pick, depending on insight and training, peoples of varying abilities from the most innocent to the most villainous.
We carried out some experiments to prove or disprove this in Jos from 1990 to 2005. We found out that most men pick innocent women to marry them and when asked why they would reply that they did not know she was innocent; they just seemed to like the innocent more than the pretty or others. Innocence in the female is recognizable as chastity, while in the male, it is for law abiding men. There are of course those whom we miss- that is- they look innocent to everyone and everyone then gets surprised when they discover who they really are. Jesus Himself had warned about this category of people when He said 'Watch out for false prophets. They come to you in sheep's clothing, but inwardly they are ferocious wolves.' Mt 7:15. But majority can be picked by just looking and if you wish to develop the skill further you can then do more looking and checking. In three years or so you can pick a virgin by just looking at the face.
In our experiment we found the following-
You can develop the skill to the point that you can tell a young virgin from one who is not!

Innocence is far more important in choice of life partner to a man than the so called beauty of a woman. This is a totally different kettle of fish when the man wants only sexual gratification. One question we normally ask those who wish to get married is – what kind of men chase you- those who want to marry or those who want fun? If she answers positive to the latter, her body language is not good!

If a woman has to choose a man, she also takes more interest in innocence than good looks or masculinity or indeed wealth (if she can help it).

Those who are virgins, if they attend to their looks and the clothes they wear usually get married faster than non virgins.

Those who have lost their virginity but stop having sexual intercourse for about 6 months or more gradually change their body language permanently to that of chastity and are recognized as such on their faces. They too get married faster than the active doers of sex. The earliest period this changes begin to manifest is six months.

Those who married as virgins tend to keep their innocent looks till they die or get old.

Those who commit adultery in marriage frequently can be easily picked out by facial appearance of lack of innocent and a prominent sexy or lustful body language and of course aging.
Hence we have used the above information to assist young ladies looking for husbands with great success. Consider the following case reports
Case 1. A young lady who came to me for counseling had two suitors she did not wish to marry because they were not as educated as she was. She was then just 21 years old. Her mother told her to marry one of them before she gets too old to get a husband. I advised her to stop having sex with anyone. She did. Four years later, without having had sex, her body language changed. She then had 9 suitors –all professional and very well educated, from which she chose her present husband. She was very amazed!
Case 2. Another case came to me for counseling. She wanted a husband. I told her she must stop sex or else she would not get married. Unknown to her, one man was interested in her at the same time she was talking to me, but felt she was too haughty and a little on the rude side. He thought she is not likely to be a good wife. She stopped having intercourse with anyone after my advice and within six months the man came forward and confessed he had misjudged her. They are now happily married.
Case 3. Another case was a girl who stayed in my own house for six years while she was studying to become a medical doctor. During the years she could not of course have any boy friend or indeed sex. Having graduated as a doctor she was now 29 years old. When she met her husband to be, she was just looking 16 and that prompted the husband to to take active interest in the female doctor who looked sweet sixteen. This leads us to the next stage of our experiment.
Part of looking innocent is also looking very young. All chaste women tend to look younger than their normal ages even after they have gotten married and have been having children, while the unchaste tend to look older and more mature than their ages. Finally check the smile; smiles of innocent people cannot be easily missed!
VIRGINITY
Virginity means different things to different people. The cultural definition is one who has a hymen intact. The hymen is the membrane that covers the opening into the female organ called vagina. This membrane is usually broken through at the first intercourse as if it is a guardian angel, to protect the opening into the vagina. It is possible for a virgin to conceive if semen is deposited on the mouth of vagina for all the sperm cells need to do is to swim up the porous hymen into the vagina and from there upwards. The cultural definition is not usually appropriate for there are those who may be virgins but nevertheless do not have a hymen.
Anatomical virgin: This is one who has the hymen intact even though she may have been having sexual intercourse through other well known route such as anus, armpit, thigh etc.
Physiological virgin: One who has the hymen broken although may never have had intercourse in any form before. For example, horse riding; sports etc which may inadvertently put the hymen on stretch may cause the hymen to be broken without sexual intercourse. Also a person very rarely may be born without a hymen.
Psychological virgin: One who has had intercourse previously and therefore has gotten the hymen broken but not as a voluntary partner. Such may have been raped, doped etc. The above three categories can be separated from the last two categories which we may call pseudovirgins.
Surgical virgin: Some individuals recreate their hymen through surgical technique.
Anorgasmic virgin: Some individuals consider those women who have never experienced climax (orgasm) in intercourse as virgins. There may be some little wisdom in this. But true virginity which we deal with here is the person who has never had sexual intercourse in any form whether she has her hymen intact or not.
Scientific advantages of Virginity

Sexually transmitted infections cannot affect a true virgin and this includes AIDS- acquired immune deficiency syndrome

Unwanted pregnancies

: There is no way a true virgin can become pregnant.

Falling in love

: A true virgin does not fall in love at random as the non virgins do. The true virgin is capable of knowing what she wants for marriage and getting it. True love is normally dormant and sensible until the first romance and /or intercourse. This is how God intended it. If this takes place in a marriage, it becomes a beautiful relationship. Those who have experienced it cannot explain its bliss.

Lust

: A true virgin is more immune to lust than those who indulge in PMS. Lust is that syndrome which is characterized by inordinate ambition to possess someone who usually does not belong to one. Teenagers and young adults are more prone to this problem, which is called variously "crush", love; infatuation etc. but in actual fact is a result of indulging in premarital sex (PMS) with its attendant problem of immaturity and inability to select a mate adequately.

Getting married

: It is difficult to find a true virgin who has a problem getting married. Most tend to have more than one suitor and they can then take their pick. It is difficult to explain this phenomenon scientifically because most of the men who are suitors just don't know the person they want to marry is a virgin. But they are almost sure she is some "pearl"; what kind, they cannot describe just yet. It is then a pleasant surprise to find it at the consummation. A virgin therefore does not need to boast about what she has.

Preparation for marriage

: Most true virgins are very prepared psychologically for marriage more than non-virgins. They know what they want and what they hope to look for. Non virgins are always doubtful for they are not sure of their love for the other partner and most tend to marry 'Mr Available' not 'Mr Right'

Fun

: There is a lot of fun on wedding night for the virgin bride and groom. I know a couple who spent two nights trying to break a thick hymen. The bride jokingly told the groom to please hire some to do it for him if he cannot perform!

Respect from husband

: Most men respect true virgins throughout their marriage vows. Very few divorces involve true virgins and I am yet to see a man who will divorce a woman whom he married as a true virgin.

Love

: There is a lot of love in true-virgin marriages. It is as if there are no problems or if there are, the woman hardly notices. This point is a hard nut to crack with feminists but it need not be for we had already mentioned the deep commitment of a man to his true virgin. So there is nothing wrong with the same commitment from his virgin in true reciprocity.

Early marriage

: We know that marriage between the ages of 18-25 is best for the woman for it is at this period she is most naturally capable of having hitch free first pregnancy and delivery. But modern marriages are outside their range because of the free availability of PMS. True virgins tend to prefer to marry naturally within this age range and will hardly get married late. They too wish to have the excitement of sex and why not!

Sexual perversion

: No true virgin becomes a sexual deviant- such as homosexuality or bestiality, sadomasochism, transexuality, fetishism etc.

Sexual compatibility test

: The true-virgin is immune to the so called sexual compatibility test which pre-marital couples insist on having and which is just sampling technique. Sexual activity is learnt the way we learn how to eat our food. No one would dream of food eating compatibility test before marriage.

<![if !vml]><![endif]><![if !vml]><![endif]>

Infertility

: It is difficult to find a woman who is married as a true virgin with infertility problem. One major reason for this is the fact the STIs cause infertility by scarring reproductive organs in both males and females, but it may be unknown to the female.

Beauty

: The beauty of an innocent woman is indescribable. It is like new rose.

Most women used by God extensively were virgins. This is the most profound aspect of the theology of virginity.
Premarital sex is bad because
It is use and abuse of each others body

It precipitates sexual dysfunction as a result of bad or faulty techniques on the part of the male/female adventurer. The male/female is bruised permanently.

It makes affected persons lay too much emphasis on physical aspect of marital relationship which when not satisfied, can be obtained elsewhere. Studies show that women who have had PMS always end up in extramarital relationships or some form of adultery. It is only the female who had tasted many male organs who will complain of the organ being too big or too small. No organ is too big or too small whether male or female. All is in the mind! This attitude is same in the male who may complain of a vagina which is too big or too small for him

.If you yield to PMS with your fiancé/fiancée, you unfortunately lower your prestige in his eyes. And you may stand the risk of loosing him. If you did not give in and he/she goes away, you still have your self respect. And he/she may come back. Some have done just that, especially in these days of AIDS!
ORIGIN OF LIFE
IF YOU DOUBT WHETHER God exists at all or whether He created the universe and by what means, please use this devotional for 30 days carefully-
Science Devotional for 30days using Genesis 1-11
DAY 1:
READING: GENESIS 1:1-10
TITLE: COSMOLOGICAL CREATION
God left us in no doubt who created the heaven and earth. The earth is said to be over 4 billion years old and the universe about 25 billion years old. The Bible also agrees for it is said 'In the beginning God created heaven and earth. That beginning is ageless. It is therefore wrong to say the earth is young. What is young is life on earth which may not be more than 35000 years old.
DAY 2:
TITLE: NUMEROLOGY
READING: GENESIS 1:14-19
You will notice the following numbers in the creation of times and seasons- 1, 4, 7, 12. 4 weeks make a lunar month while 7 days make a week. 12 months make one year. Also number 3 is hallowed in the Trinity. The numbers seem to occur in all numerological themes in the Bible. 4 (Rev 4:4; 7:1; 20:8; 21:17), 7 (Gen 2:2; 13:5;16:29;Ex 23:15;Num 29:3;Dan 4:16; Rev 1:20; 5:6;10:3;17:11), 12 (Gen 14:4; 17:20;25:16;Ex 24:4;Num 7:84;Jos 18:24;Rev 7:5;21:21;22:3). Some usages of these numbers are 12 apostles, 12 tribes, 7 archangels in heaven, 7 plagues.
DAY 3:
READING: GENESIS 1:14-19; JOB 38:1-38
TITLE: SOLAR SYSTEMS, PLANETARY BODIES & THE GALAXY
The Bible tells us that our sun is young, unlike the old earth. It was created about the same time as life to sustain life on the planet earth. There are other solar systems aside from our own and they number up to 900 million solar systems, which mean there are almost 1 billion different suns. We cannot tell whether the rest are older than our own system. The planetary bodies associated with our solar system which includes other planets like Mars and Saturn were created at about the same time as the sun as this text tells us. The creation of these systems was to organize the earth into its seasons, and days and years (v14). The moon is also part of the solar system of the earth and reflects the light of the sun since it does not have its own light.
Thought: 'Lift your eyes and look to the heavens: who created all these? He who brings out the starry host one by one, and calls them each by name.' Is 40:26.
DAY 4:
READING: GENESIS 1:11-13;20-25
TITLE: BIOLOGICAL CREATION
God created light first before the plants who need the light for photosynthesis (v3). Plants were created before animals since the primitive atmosphere needed to be first oxygenated before animals can grow (v20). Also, since all animals were initially herbivorous, they had a ready meal at their creation. See also the scientific sequence of creation of animals. Marine and aquatic animals were first created together with birds. The dinosaurs were in this category and Job calls them Behemoth (Job 40:19) and Leviathan (Job 41:1). Land animals then followed and these were mainly domestic 'livestock' (v24) and also the wild ones; reptiles were included in this group, which were not water based. The sequence followed here was necessary to balance the ecosystem. A lot of these animals were unfortunately wiped out at Noah's flood. The theory of evolution in biology cannot disprove these sequences as we shall examine in later devotionals.
<![if !vml]><![endif]>
Behemoth (Job 40:15-24)

<![if !vml]><![endif]>
Leviathan (Job 41:1-11)
DAY 5:
READING: GENESIS 1:26-31;2:1-9
TITLE: ORIGIN OF MAN
God saw that the earth He has just created was very good (v 31).The science of anthropology describes the evolution of man using data collected from paleoanthropology, i.e. fossil records of ancient man who had become extinct. Modern anthropology is changing rapidly and relies more today on molecular approach rather than the old method of interpreting fossils. Only five paleospecies are now recognized (Australopithecus, Homo habilis, H. erectus, H. sapiens, neanderthalis, H. sapiens sapiens- modern man. Two features were used to determine whether the fossils are human or not- 1. Upright position 2. brain size. Unfortunately these features cannot be validated to be completely correct –for example the pigmies of Congo may have brain size about the same as the apes and uprightness cannot really be gauged from fossils records because the bones used may be diseased etc. These creatures may in actual fact be apes except of course H sapiens neanderthalis which is considered to be a giant and may have been the most dominant species before Noah's flood.
DAY 6:
READING: GENESIS 1:26-31; 2:1-9; JOB 10:8-12
TITLE: HUMAN ANTOMY
Let us make man in our own image may mean that the bipedal, upright gait with frontal stereoscopic vision and free swinging arms are the features of God and the heavenly beings. Man has the forelimbs completely free to manipulate object and then leaves his hind limbs for locomotion. This is totally different in all other animals that use their two limbs for locomotion
DAY 7
READING: GENESIS 2:18-25
TITLE: CLONING
Asexual reproduction is common in the biological world mainly with lower life forms such as bacteria, algae, etc. But man is different. He cannot reproduce himself without male and female. This was the plan of God so that man can have a companion. God took part of the man to make the woman in process similar to cloning. 'this is now bone of my bones and flesh of my flesh' Gen 2:23. And when marriage occurs today '…a man will leave … and be united to his wife, and they will become one flesh.' Gen 2:24 While we take sexual reproduction for granted, we should always remember that it is just one of the ways in which life can reproduce itself. Hence God tells us He has a son, you do not need to ask him for his wife! Jesus may have been a clone of his father, God and that model explains Trinity very simply.
DAY 8
READING: GENESIS 3:1-13
TITLE: ORIGIN OF HUMAN BEHAVIORAL GENETICS & THE FALL OF MAN
Man was created pure and also the earth was very good (Gen 1:31). Satan, the fallen angel took the form of serpent to deceive man. With this sin entered into an otherwise perfect world and man lost his ability to commune with his creator God. Before the fall off man there was no decay in the world. The fall led to the institution of the two laws of thermodynamics which are – 1. Matter cannot be created. 2. Every thing must fall into disorder or decay- entropy. After this, a recreation occurred which allowed microorganisms to cause decay and also become parasites or infectious agents which caused diseases. Disease then entered the world of chance, which includes chances that the genetic processes can go wrong and therefore lead to congenital anomalies etc. Human behaviour changed and became more animalistic, using this to survive in a now hostile physical world with its entropy.
DAY 9
READING: GENESIS 3:14-24
TITLE: BIOLOGICAL REMODELLING AFTER EDENIC CURSE
Every living creature was affected by the fall of man. Firstly, they were all driven from the Garden of Eden where they were essentially herbivorous (Gen 1:30). The serpent was also disfigured (v14). On the basis of survival of the fittest, the weak animals continued to be herbivorous while the strong ones became carnivorous, feeding on the weak. Even the plant world was affected by the curse on the ground (v17). It will no longer be possible to remain idle while plants grew of their own accord having been watered from streams under the earth and their fruits eaten (Gen 2:5-6). Also, while the original place was for man to live for ever in the garden just as trees (Is 65:22) he is now to die when he becomes old. While in the garden he was protected from the harmful ultraviolet rays that reduced longevity; now he would face the rays to reduce his longevity. It is also possible that man and woman were initially of same biological strengths as in most animals. With the curse 'your desire will be for your husband and he will rule over you (v16) probably came sexual dimorphism involving biological strength. The man's strength may also be equally essential for his toil on the fields to produce food.
DAY 10:
READING: GENESIS 3:17-19
TITLE: EFFECTS OF EDENIC CURSE I. COSMIC PATHOLOGY
The whole earth groaned after the fall of man. Evil had entered the world and world can no longer be the same again. 'For the creation was subjected to frustration, not by its own choice, but by the will of the one who subjected it, in hope that the creation itself will be liberated from its bondage to decay…' Rom 8:18. Paul was talking here of the 2nd law of thermodynamics. We lost longevity and dignity with sin. The cosmos lost its vitality and gained entropy- which is the tendency to decay as a result of the 2nd law of thermodynamics. In came earth quakes, volcanic eruptions and other so called natural disasters. But creation will be remodeled at the millennium when Jesus shall come to reconstitute the Garden of Eden. In that age, the animals shall turn back to be herbivorous. We shall then live again as in the Garden of Eden.
DAY 11:
READING: GENESIS 4:1-26
TITLE: EFFECTS OF EDENIC CURSE: II DNA NATURE
Our genes make up our genetic constitution. They determine our behaviour and our make up of genes is bad because we inherited the sinful nature of Adam. Who taught Cain jealousy? Who taught him how to kill; who taught him how to deceive or revenge (v23)? Who taught Lamech polygamy (c19)?. The human mind cannot have a cure from bad and wicked ways unless he is born again. That is why Jesus said 'Flesh gives birth to flesh (DNA nature) and Spirit gives birth to spirit (new nature) Jn 3:6.
Thought: 'You, however are controlled not be the sinful nature but by the Spirit, if the Spirit of God lives in you. The wind blows…but you cannot tell where it comes from or where it is going. So it is with every one born of the Spirit.' Rom 8:9, Jn 3:8. Are you born again?
DAY 12
READING: GENESIS 5:1-32
TITLE: ANTE-DILUVIAN GENAELOGY AND LONGEVITY
It is quite surprising to see that the earliest men lived much longer than we do. Methuselah lived for 969 years and died at the year Noah's flood began. It looks like the canopy made of water vapour in the sky (Gen 1:6) when God divided the waters from the waters may have served a purpose of shielding harmful ultraviolet rays from life so that there was increased life span. This longevity is corroborated in ante-diluvian (before the flood) Babylonian writings called Giglamesh epic, that antediluvian Babylonian kings lived far more than 900 years. There was telescoping in the genealogies however, which is process by which many names are omitted so that the additions of the names cannot give us an accurate number of years between Adam and the flood. Simple addition will give about 6000 years but archaeological discoveries put man's cultural beginning to be about 30,000 years ago. Jewish genealogies are not usually exact- it may refer to great grandfather as father and even sometimes relatives, to present a theological or religious view point.
DAY 13
READING: GENESIS 6:1-3
TITLE: ORIGIN OF ANIMISM
Although the devil could not achieve the objective of making himself 'God' (Is 14:14), other angels wanting to disobey God because they saw beautiful women which they had never seen before and wanted so much to copulate with them, a practice which has become common today with demons. These angels left there place of abode with God in heaven (Jude 10) and followed the daughters of men and therefore became demons and another group of fallen angels. The women cohabited with these demons and brought sin, magic (and sorcery) into the world. The sinful nature of man now cohabited with animism, idolatory, and polytheism. The worship of demons was called worship of 'gods' and these demons brought into the world idolatry. Every idol or 'god' not associated with the most High God whose son is Jesus Christ is therefore not true for Jesus said 'I am the way and the truth and the life. No one comes to the father except through me.' Jn 14:6. Salvation cannot be through any other except through Christ. Others (Hare Krishna, Mother of God, Bhudda etc) are impostors.
DAY 14
READING: GENESIS 6:4-8
TITLE: HOMO SAPIENS NEANDERTHALIS
The demons have now corrupted the world. They produced giants whose height seem to be like that of the arch of Noah. Today we recognize the fossils of giant men who lived many years ago before and during the existence of modern man (Homo sapiens sapiens). They were labeled Homo sapiens neanderthalis. It seems easy to suggest that they were the Nephilim which inhabited the earth in large numbers before the flood of Noah.
DAY 15
READING: GENESIS 6:9-22
TITLE: NOAH'S FLOOD I. GEOLOGY
Noah was to elect two (male and female) of all species which live on land but to live alone those in the sea because they did not perish and could still survive to populate the earth later. Those who cannot live in water naturally will die and become extinct unless protected. It is sometimes argued whether Noah could have been able to get all animal species that we know today. Probably not, but close to it because of the size of the ark. Speciation may have led to further development of species we see today but the same family. Flood of Noah had little corroboration for it as a generalized flood and not a local one but almost all legend have it in their folk lore. Some adult dinosaurs would not have been able to enter the ark because it is too small, and hence the smaller dinosaurs may have been used. Dinosaurs keep on growing until they die and this is mainly responsible for their giant sizes also reported clearly in the days of Job (Job 40:15;41:1). Job is the oldest book in the Bible and probably dates to the days just after Noah's flood.
The world has now become thoroughly corrupted and must be wiped out. Noah was to build an arch that will float above the waters and the rocks. There are three types of rocks- igneous rocks were created in the beginning; sedimentary rocks are constantly being laid down while volcanic rocks are formed as a result of volcanic eruptions. The process of rock formation is called orogenesis. While the processes for laying down rocks are observed today as being very slow, we are aware that no fossils can be formed on rock bed unless orogenesis is rapid. Orogenesis cannot but take into consideration hydrodynamic factors which would have existed at the time of the flood and also the adverse climatic conditions in the whole earth immediately after the flood. These rocks now bear tell tale signs of the flood of Noah with numerous fossils having been trapped into them and in many layers due to secondary orogenesis forming after primary etc. Admixture of fossil with earth bed leads to the erroneous dating of the earth which we had agreed earlier is old, and the fossil itself, which is quite young. Since it is the earth bed that is being dated rather than the fossil material which would have dissolved away into earth, the normal thing is to expect the dates to be that of the earth and therefore quite old!
Thought: Job 28:1-28 'God alone knows…where wisdom is found. To understand, you must turn from evil.' Job 28:23,28.
DAY 16
READING: GENESIS 7:1-19
TITLE: NOAH'S FLOOD. II PALENTOLOGY
Palentology is the study of fossils as a guide to history of the earth. Fossils are formed from many parts of a living system buried in hard soil or rock. To buttress this point many pictures have been taken of former imprints which have later hardened. The so called evolutionary strata on rocks are a myth for they exist only in about 2 places in the entire earth and are therefore normative. Dinosaurs are found in Eocene rock beds which are as old as 60milion years. Fossils of modern man are found only in columns dating 30,000 years ago. However dinosaur footprints have been found contemporaneously with man suggesting they may have cohabited some time in their evolutionary history. Indeed as we introduced earlier, Job saw some dinosaurs and described them. But when we examine hydrodynamics of orogenesis due to changes in the earth to form sedimentary rocks, we know that layers of animals to be trapped will depend mainly on specific gravity of those animals so that the smallest and less motile (locomotion) will be trapped first at the bottom, followed by others, which are more motile, till we reach the larger animals on top of the column. Man (climbing trees) and birds will be trapped last for they are most mobile.
Thought: 'O Eternal God, you have hidden these things from the wise and learned and revealed it to children.' Mt 11:25.
DAY 17:
READING: GENESIS 8:20-22
TITLE: UNIFORMITARIANISM
We now reach the climax of God's action to destroy the earth. After Noah's offering, the Lord smelt the pleasing aroma. He said in his heart that He will never destroy living things again for the sake of man even though man is evil. He also partially removed the curse on earth which had made it impossible for plants to grow properly. But He then issued a decree of uniformitarianism- as long as the earth endures, the sun will shine, the seasons will continue. This has been the situation on earth ever since. Unfortunately, this has confused modern scientists who have propounded the theory of uniformitarianism without being aware it was instituted by God himself. The theory states that all the observed natural phenomena as seen today must be used to explain the phenomena of the past since the past must be the same as future. 'The present is the key to the past'. Hence Noah's flood cannot have occurred since we do not see it today. That does not make sense for seeing it would be seeing nothing any more after then. Some scientists and theologians argue for a young earth based on some observed phenomena such as weak earth's magnetism, solar (meteoritic) dust, and disintegration of comets or atmospheric helium. All, rather than suggest a young earth (i.e. about 5000 years old), only show that it is the solar system which interacts with the old earth that is young (Gen 1:14-19).
DAY 18
READING: GENESIS 9:1-11
TITLE: BIOLOGICAL DIET REMODELLING
We have seen how God graciously removed part of the curse on the ground so that man can farm and expect some increased yield. But God went further and allowed man to eat flesh. Some have since then taught that eating meat is wrong and that only a vegetarian diet ensures longevity. This is not true. Lean meat ensures the best longevity while vegetarian diet in fact makes you weak because of its contained weak protein. What is condemned even in the Bible is fat (Lev 3;17) which we all now know predisposes to hypercholesterolaemia and all the numerous diseases of affluence such as appendicitis, coronary thrombosis, gall stones, etc.
Thought: Commanding to abstain from meats, which God hath created to be received with thanksgiving of them which believe and know the truth.' 1 Tim 4:3.
DAY 19
READING: GENESIS 9:12-17
TITLE: NOAHIC COVENANT: RAINBOW OPTICS
The very first covenant of God with man was the Noahic covenant. God made several covenants after then. But the Noahic covenant is what concerns us here. To remember his covenant with Noah he made the rainbow which is just an optic phenomenon by which water vapour after rain, breaks white light into its seven (note the number) constituent parts which can easily be shown by the use of a prism.
Thought: You too can make a covenant with God.
DAY 20:
READING: GENESIS 9:18-25
TITLE: ALCOHOLISM
The Lord had removed the curse on the ground and fruits were now flourishing. But the evil one was not at rest. He made Noah discover one of the most deadly agent of human destruction –alcohol. There are said to be 19 stages of alcohol dependence as follows- occasional relief drinking, constant relief drinking, surreptitious drinking, feeling of guilt, unable to discuss problem, caught for drunk driving, loss of control, grandiose and aggressive behaviour, promises and resolutions fail, family and friend avoided, work and money troubles, unreasonable resentments, neglect of food, moral deterioration, impaired thinking, unable to initiate action, vague spiritual desire, complete defeat admitted and obsessive drinking. God does not want us to loose our will for man is a free moral agent. Drinking affects our judgment. Do not drink if you cannot control the level of drink. Noah cursed his own grandson because he was drunk.
DAY 21:
READING: GENESIS 9:24-29
TITLE: CANAAN
The curse of Canaan was great. We are not told why his grandfather cursed him excepting that his own father Ham, saw Noah's nakedness. But note that despite the drunken state of Noah, his curses came to pass. Canaan was however the first amongst the grandchildren to be mighty. Canaan fathered all the tribes living in Canaan at the time the children of Israel were to inherit that land.
DAY 22
READING: GENESIS 10:1-32
TITLE: ORIGIN OF RACES
It is quite clear that races were formed from the sons of Noah. It is however unlikely that the sons (Japheth, Ham, Shem) were of differing colours (i.e. white, black or yellow). We derive the names –semitic, hamitic from these children. Most experts agree that environmental influences may have affected the genes to be expressed through natural selection in generations after Noah and his children. We know that Japheth is the father of Europeans who moved northward of Mesopotamia (the area of initial convergence close to Mount Ararat which is the modern day Albania in Europe). Ham moved southwards while Shem stayed central, becoming the father of all Jews, Arabs and Persians. Cush is modern day Ethiopia. He was the father of Nimrod the mighty hunter (v8) who built the first empire. Nimrod married his mother Semiramis who is today worshipped as 'Queen of Heaven' (Jer 44:16-18). They both gave birth to Tammuz who is worshipped alongside Ishtar in Babylonian legends (Ez 8:14).
Thought 'I am he: before me there was no God formed, neither shall there be after me. I, even I, am the Lord; and beside me there is no saviour.' Is 43:10-11.
DAY 23
READING: GENESIS 10:25-32
TITLE: CONTINENTAL DRIFT, ICE AGE CANYONS
After the flood of Noah, the protective canopy disappeared from the earth, rain appeared and streams from the ground vanished (Gen 2:6). But due to the number of days in which the waters remained on earth, a green house effect similar to what is going on today (but in this case causing global warming), began on earth. This is what happens after a rainy day in which the rest of the day (and indeed night) then has very low temperature. Consider then when rain occurs for a whole year! This led to freezing of the Polar Regions, snow and ice formation in the Bible lands such as Mesopotamina, Palestine and Arabia. The desert seen today in Palestine was not there before. The Ice age was severe in the Polar Regions causing considerable death to water animals that survived Noah's flood. Note that the flood could not have wiped out all marine animals but all terrestrial animals. 'Everything on dry land that had the breath of life in its nostrils died. (Gen 7:22). While it was possible that some dinosaurs may have been kept in Noah's ark since the biggest may have been about 80 feet long, some water dinosaurs (e.g. Leviathan) may have survived the flood. Most microorganisms must have survived to include the tiniest creatures in the oceans. But a lot of those who survived after flood, especially reptiles who are cold blooded such as the smaller water dragons, and many dinosaurs, died due to ice age. Again fossilization was enhanced during the ice age and we see a lot of these fossils today trapped in ice. As the ice age melted away, the continents drifted from each other forming the modern day continents. This occurred at the time of Peleg (v25). Canyons were also formed at the same time and by the same process. We are sure ice age took place (and even affected the modern day desert Arabia which was not desert at that time) because of the accounts of Job (Job 37:9-10; 38:22, 23, 29-30).
Thought: How many are your works, O Lord! In wisdom you made them all; the earth is full of all your creatures.' Ps 104:24.
DAY 24
READING: GENESIS 11:1-9
TITLE: ORIGIN OF NATIONS
Although Nimrod had attempted to build an empire, he felt that was not enough. He wanted to build a tower that would reach to heaven also, so that everyone would be in no doubt that he was really a 'messiah' to be worshipped. He started the tower of Babel, but he did not realize that the common language spoken by all in Mesopotamia would soon end and with that his evil empire. God scattered the people and formed nations out of them. The nations now began to look at each other with suspicion. More evil arose and war began. The Lord scattered them from there over all the earth.' (v8). This physical scattering is also responsible for such continents like Australia having human beings without other mammals, except marsupials (until they were brought later) animals, or indeed the New World (Americas) and their Indians. By the time of Job, some of the nations were now recognizable, e,g. Cush (Job 28:19), Ophir (Job 28:16) and Sheba (Job 6:19).
DAY 25
READING: GENESIS 11:10-32
TITLE: POST-DILUVIAN GENAELOGY
Although theologians sometimes use the genealogy up to the time of Abraham to calculate the time of the flood, it is quite obvious that the people between Shem and Abraham were heavily telescoped so that not all appeared. It will also be noticed that life span reduced drastically in this period when compared with antediluvian period. While there may be not more than 2000 years between Shem and Abraham, due telescoping the period may extend much more than these, probably up to 6000 years. The flood may have taken place about 10,000 years ago. This may be corroborated in the sense that the oldest plants on earth are about 7,000 years old.
DAY 26
READING: GENESIS 12:1-20
TITLE: FAITH AND SCIENCE
Scientific empiricism suggested things have to be observed before a deduction is to be made. Also experimentation may substitute for detailed observation before a conclusion. In faith, we do not make observation except the basic ones, for one cannot see God. But that itself does not necessarily mean that faith cannot work without empiricism. Even in science we see the effect of many things without visualizing the actual things them itself. Examples include microorganisms, energy etc. We cannot see energy, but we see its effect. Abraham did not question God or request to see him before he obeyed God's command. This was counted for him as righteousness. 'By faith Abraham, when called to go to a place he would later receive as his inheritance, obeyed and went, even though he did not know where he was going.' Heb 11:8. Faith is the most important doctrine in Christianity 'for without faith it is impossible to please God.' Heb 11:6.
Thought: Anyone who comes to him (God) must believe that he exists and that he rewards those who earnestly seek him.' Heb 11:6.
DAY 27
READING: GENESIS 13:1-18
TITLE: ABRAHAMIC COVENANT
'Go walk through the length and breadth of the land, for I am giving it to you' Gen 13:17. Abrahamic covenant was a Royal Grant. This grant was perpetual and unconditional. After this, the covenant was enlarged so that Abraham was made father of all nations; kings were to proceed from him and the land of Canaan (Palestine) was given to his seed for an everlasting possession. Whoever blessed Abraham would be blessed and whoever cursed him would be cursed and through his seed shall all families of the earth be blessed. We see all these promises fulfilled before our very eyes. First the Jews, who are descendants of Abraham, got back the land of their father (instead of another land like Uganda etc) in 1948 while the Arabs are still also in the land. The land belongs to the two groups for they are all children of Abraham. They should therefore divide the land that belongs to them amicably amongst themselves without involving others who are not Abraham's seed! It was through the Jews (Abraham's seed) that Jesus came to earth to save mankind!
DAY 28
READING: GENESIS 14:1-24
TITLE: PROTEVANGELIUM AND SON OF MAN
Melchizedek appeared here as the prototype of the Messiah that will come in the future. It was said of him 'Without father or mother, without genealogy, without beginning of days or end of life, like the sons of God he remains a priest forever.' Heb 7:3. Jesus came to the world to die for sinners so that they (the sinners which include me and you and all of Adam's seed) may have the ability to repent of their sins which was introduced to the world by the devil through Adam, and more importantly, be forgiven though the work of atonement on the cross. We can then make an everlasting abode with God in heaven and not die in hell. What a wonderful story!
DAY 29
READING: GENESIS 16:1-21
TITLE: DOUBT AND FAITH
Abraham who was described as man of faith now has doubt. He did not believe he could father a child in his old age. That lack of faith led to his wife to advise him to go into the slave and have a child. The child, Ishmael is the father of the Arabs today. Imagine what would have happened if Abraham had had faith. Then there would be no eternal division and separation of his children as Arabs and Jews today and probably no wars or differences in religion. They would all have followed the religion of their father who worshipped Melchizedek, the priest of the Most High God, i.e. Jesus Christ.
DAY 30:
READING: GENESIS 17:1-26
TITLE: SURGICAL CIRCUMCISION
Why did Abraham circumcise his sons? 'It will be the sign of the covenant between me and you (v11).This is the same way our covenant with the Lord God as sons is externally witnessed by our baptism (1 Pet 3:21). Baptism signifies repentance. Are you willing to repent and believe the gospel today? Today we know that circumcision reduces the risk of cancer. It also reduces the risk of medical conditions such as phimosis and paraphimosis of the penis. Not only that, the day of circumcision prescribed by God is the day prothrombin in blood is highest in the new born so that the baby does not have a bleeding tendency as a result of the surgical procedure. This guarantees that you will not be harmed in any way if you make any covenant with God for He knows and sees before you, and has made provision for your salvation before you decided to take it. Do you see from this devotional that there is no book of science more detailed on the origin of man and life than the Bible itself? Everything can be explained by science and Bible. There is no conflict whatsoever. Why not believe now in God and in believing, receive the gift of eternal life. Make your covenant with God today. Confess your sins now. Ask God to forgive you. Ask Jesus to come into your life for the promise of eternal life 'is for you and your children' Ac 2:39. Then be baptized.
Prayer: Come into my Life today Jesus Christ of Nazareth and stay there for ever. AMEN
MUSCLE OF THE HUMAN BODY CHECK LINK
<![if !vml]>
<![endif]>
BIBLIOGRAPHY
International Standard Bible Encyclopedia, Electronic, 1996.
Kafang Zamani B. The Psalms: An Introduction to their Poetry. Kagoro, 2002.
LaHaye T. Why We Act the Way We Do. Wheaton: Tyndale House, 1984.
Peel, J.D.Y. Aladura: A Religious Movement among the Yoruba. Oxford University
Press/ International Africa Institute. 1968.
Ogunranti J.O. Temperaments. Paper read at the 8th International Conference of the Anatomical Society of West Africa, Kumasi, Ghana, 1998
<![if !supportFootnotes]>

---
<![endif]>